COMPLETE TRUCK SERVICES IN BARRIE
Keep your truck road-ready at all times with the help of B & I's Complete Truck Centre. We offer complete truck services in Barrie for all Makes and Models, including foreign and imported vehicles. As a certified truck garage we are well equipped to handle any of your service needs. As a family-owned and operated company, we are proud of the strong reputation we have earned for serving our community for the past 35 years. Our technicians are trained to service:
If you require parts for your vehicle or a customer's vehicle, they are only a phone call away. B & I Complete Truck Centre offers a huge selection of in-stock automotive parts and supplies, serving Barrie and area for almost 35 years. No matter your make, model or vehicle type, we carry a large amount of in-stock parts at competitive prices. We stock parts from a number of quality suppliers including:
Grote®

Aurora

Cummins®

Filtration

Euclid

ArvinMeritor™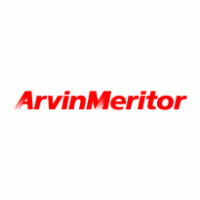 REPAIRS, MAINTENANCE AND TESTING
No matter your servicing needs, we are here to help keep your vehicle operating properly. We offer:
We know that you have a busy schedule, and don't always have time to stop by the shop to receive your parts. This is why we are happy to offer fast delivery service in Barrie and Simcoe County. Our professional staff will deliver the parts you need directly to your door.

Press Release

B & I's Complete Western Star & Sterling
Tim Poole, Service Manager

Local Truck Dealer Celebrates J.D. Power and Associates Award. Sterling Truck Corporation Credits Work Truck Experts at Complete Western Star.

Barrie – March 2008 – B & I's Complete Western Star & Sterling, a local commercial truck dealership – is part of a nationwide network of dealers that was recently recognized by J.D. Power and Associates for its high level of service. Commercial vehicle manufacturer Sterling Truck Corporation received the 2007 Heavy Duty Dealer Service award, given to the truck manufacturer that scored highest in its annual customer satisfaction study.

Sterling received the highest overall ranking for Heavy Duty Truck Dealer Service in the J.D. Power and Associates Heavy Duty Truck Customer Satisfaction Study. With over 350 dealerships, Sterling ranked among the highest rated brands on many of the key factors, including the availability of spare parts for service, hours and days the service department is open, the appearance of the facility, the price of labor, the price of parts, and the ability to diagnose problems correctly.

This is the second time in four years that Sterling has been recognized by J.D. Power and Associates.

"I believe this dealer service award is the direct result of the dedication that dealers like B and I's Complete Western Star & Sterling show every day to their commercial customers," said Ann Demitruk, director of marketing for Sterling Truck Corporation. "Everyone at this dealership deserves a pat on the back for making this award a reality."

"We're certainly proud to be a part of the Sterling dealer network," said Gary Inskeep of B & I's Complete Western Star & Sterling. "We take pride in what we do, and it's rewarding to be recognized for it."

The results from the 2007 Heavy Duty Customer Satisfaction Study were based on interviews with 2,677 customers of two-year-old Class 8 vehicles.

Headquartered in Westlake Village, Calif., J.D. Power and Associates is an ISO 9001-registered global marketing information services firm operating in key business sectors including market research, forecasting, performance improvement, training and customer satisfaction. The firm's quality and satisfaction measurements are based on responses from millions of consumers annually. J.D. Power and Associates can be accessed through the World Wide Web at www.jdpower.com.

Sterling Truck Corporation, headquartered in Redford, Mich., produces a full line of Class 3-8 work trucks for regional hauling and diverse vocational applications.

Sterling is a subsidiary of Freightliner LLC and is the recipient of the 2007 J.D. Power and Associates award for Highest in Customer Satisfaction in Heavy Duty Truck Dealer Service. Freightliner LLC produces and markets Class 3-8 vehicles and is a Daimler company, the world's largest commercial vehicle manufacturer.
Need a part? Contact our knowledgeable parts team today.